Truck news and instructions for Tuesday, June 28, 2022:
FMCSA removes ArionT ELD from device registry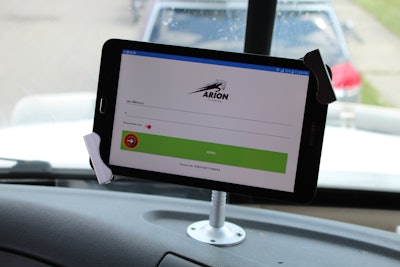 The Federal Motor Carrier Safety Administration has removed the ArionT ELD from the list of registered electronic recording devices†
FMCSA has ArionT ELD on the List of revoked devices because the company does not meet the minimum requirements set forth in 49 CFR Part 395, Subpart B, Appendix A, as of June 24, 2022. It is unclear what specifically the device does not meet the minimum requirements. Attempts by overdrive to reach ArionTech for clarification did not go back.
The device appears first on the list that has not been withdrawn by the manufacturer itself.
Owner-operators using the ArionT ELD are advised by FMCSA to take the following steps:
Stop using the retired devices and revert to paper logs or logging software to record required maintenance hours.
Replace the revoked devices with compliant ELDs from the list of registered devices by August 24, 2022.
Operators have a grace period of up to 60 days to replace the revoked device with a compliant ELD. If ArionTech corrects the identified deficiencies, FMCSA will return the device to the list of registered devices and notify the industry and the field.
During the grace period, law enforcement officers are encouraged not to name drivers using ArionT ELD for 395.8(a)(1) – "No ELD" or 395.22(a) – "Cannot use a registered ELD." During this time, inspectors should retrieve the driver's paper logs, query the logging software, or use the ArionT ELD display as a backup method to view duty hours data.
As of August 24, carriers that continue to use the revoked device listed above will be deemed to operate without ELD. Inspectors who encounter a driver using a revoked device on or after Aug. 24 should call 395.8(a)(1) and remove the driver from service, FMCSA said.
FMCSA strongly encourages motor carriers to take the above actions as soon as possible to avoid compliance issues if the deficiencies are not addressed in a timely manner.
Truckstop.com launches marketplace for new products
In honor of National Logistics Day and National Insurance Day taking place on Tuesday, Truckstop.com has announced the launch of the Truckstop.com Partner Marketplace†
The marketplace offers an ecosystem of products, solutions and integrations designed to help partners, carriers, brokers and shippers move their businesses forward.
The Truckstop.com Partner Marketplace consists of both industry and technology partners across a variety of business categories, including financial services, insurance providers, Transport Management System (TMS) integrations, fuel card providers, and more.
"Truckstop.com has a rich history of building strong relationships between technology and industry partners. For over 27 years we have have established us as the most trusted provider of solutions for carriers, brokers and shippers," said Craig Varljen, vice president of partnerships and alliances, Truckstop.com. "The Truckstop.com Partner Marketplace is a new ecosystem of partner-driven solutions that add value to the entire freight and logistics industry. This creates synergies at the center of the entire transport market."
First Market Offering and Partnerships include, but are not limited to, the following:
Industry partners: Armstrong Transport Group, Benefits for Trucking, Go Toro, HWY Fuel, Reliance, Roanoke Insurance Group, TVC Pro-Driver, United Commercial Insurance
Technology Partners: Banyan Technology, Duke.AI, Greenscreens.ai, Hubtek, Kestrel Insights, Lean Solutions Group, Optimal Dynamics, Parade, ProMiles, RoadSync, Total Control TMS, Tranztec, Trax Technologies
Mobile users can access the Truckstop.com Partner Marketplace from the Truckstop Go mobile app.
Driver Named Highway Angel For Helping Protect Driver After Crash
The Truckload Carriers Association has named truck driver Tony Barton, of Blountville, Tennessee, a Highway Angel for using his truck to block and protect a vehicle and driver that had crashed in a late afternoon crash. Barton drives for FTC Transportation, Inc., based in Oklahoma City.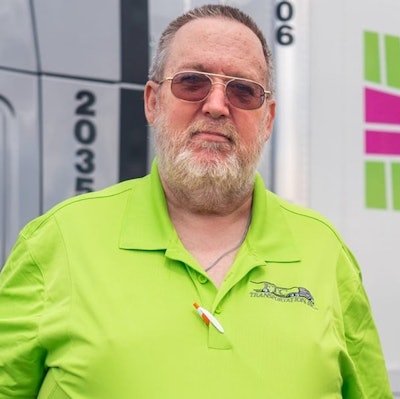 On April 21 at 4:45 PM, Barton was driving through Nashville on I-440 when he noticed a black BMW SUV.
Within moments, the driver lost control of the vehicle and collided head-on with a concrete guardrail. Barton watched the vehicle flip over completely, land on its wheels and come to a stop right next to his truck.
Barton immediately stopped. "I didn't want to knock down this woman who just rolled her car," he said. "It was in the middle of the road." He quickly called 911 and rushed to check on the motorist.
When Barton reached the crashed vehicle, he found the woman conscious and talking, but in great pain and apparently confused. He kept his rig parked in the middle of the highway to block the vehicle and protect it from oncoming traffic until emergency services arrived.
"I wanted to block the roadway so no one else could hit her," he said. "My first instinct in any kind of accident is to help what I can for someone who is injured – it's not the worst wreck I've seen, but it's not the smallest either."
Shortly thereafter, emergency services arrived at the scene and cared for the shocked motorist, thanks to Barton's efforts. He told TCA that he has been a volunteer firefighter for decades and knew how to respond in a situation like this.
TCA handed him a certificate, patches, lapel pin and truck decals. FTC Transportation has also received a letter recognizing him as a Highway Angel.