Nikon has its new NIKKOR Z 400mm f/4.5 VR S lens† This telephoto prime offers a decent aperture of F4.5, which allows Nikon not only to make the lens smaller and lighter, but also to keep the price low.
The size of the lens is comparable to a 70-200 mm f/2.8. The NIKKOR Z 400mm f/4.5 VR S lens is 23.36cm tall and weighs 1.22kg. Compared to the Z 400mm f/2.8 lens, this f/4.5 version weighs 3.8lb less and is a whopping 6″ shorter in length.
Most important features
Z-Mount Lens/FX Format
Aperture range: f/4.5 to f/32
SR, Super ED and ED elements
Nano Crystal Coat
Stepper Motor AF System
Vibration Reduction Image Stabilization
Customizable Fn and Memory Set Buttons
Weatherproof design, fluorine coating
Rotatable tripod collar
Rounded 9-blade diaphragm
According to Nikon, it uses an advanced optical design that incorporates a series of specialized elements that have helped create a lighter, more compact design.
The lens features one ED (extra-low dispersion) glass element and two Super ED elements, along with one SR (short-wavelength refraction) element that is claimed to virtually eliminate chromatic aberrations, color fringing and comatic aberrations,
The SR element has a specialized high dispersion design that breaks wavelengths shorter than blue; this helps to achieve a really accurate color reproduction and also helps to make the lens design more compact.
Nano Crystal Coat is applied for well-rounded protection against glare at all angles, suppressing ghosting, flare and flare for higher contrast and more accurate color response when working in strong lighting and backlighting.
An advanced autofocus system uses stepping motors that are claimed to deliver fast and accurate focusing performance, along with smooth and quiet AF, making it well-suited for both stills and video applications.
Full-time manual focus is also possible and an internal focus design is used, where only the internal lens groups are moved during focusing. This helps maintain the overall length of the lens and increase focusing speeds.
Vibration reduction image stabilization reduces the occurrence of camera shake by approximately 5.5 stops to better enable handheld shooting in low-light situations.
Synchro VR is also supported with compatible cameras featuring sensor-shift VR, which combines in-body VR with optical VR for enhanced results with up to 6 stops of compensation.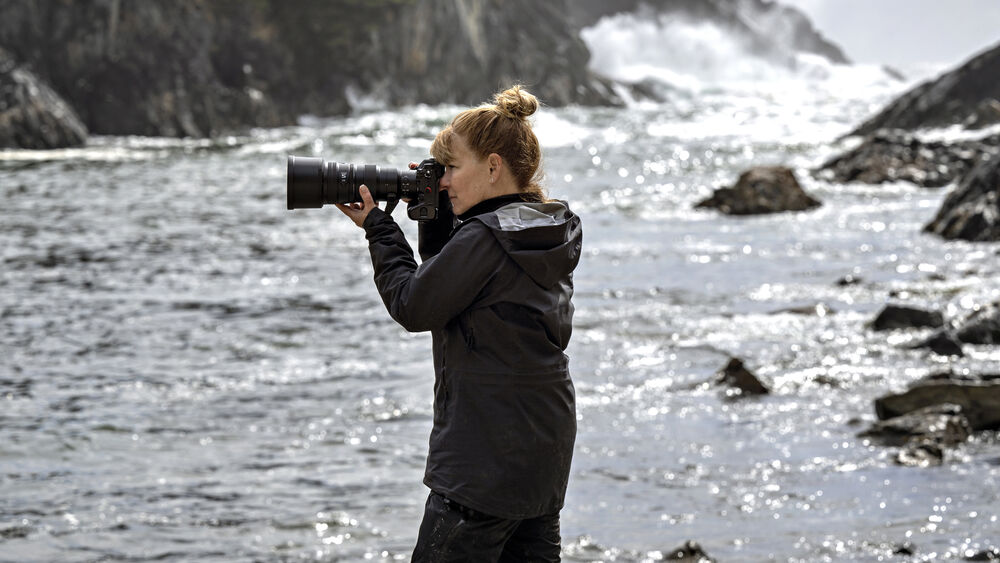 An included tripod foot can be easily removed when using the lens by hand. When used on a tripod, the tripod mount features a rotating design for easy switching between horizontal and vertical orientations.
There are separate manual focus and programmable control rings.
The lens is compatible with optional Z-Teleconverter TC-1.4x and TC-2x to extend the range,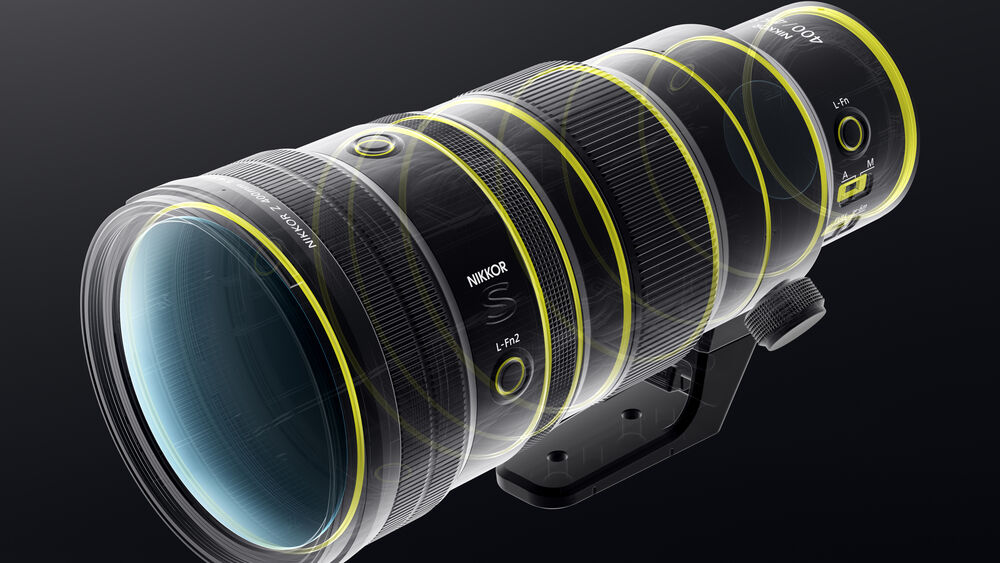 The 40mm f4.5 has a weather-resistant design with rubber gaskets to prevent the ingress of dust and moisture and the exposed elements have a fluorine coating that repels dirt and oil for easier cleaning.
Two customizable L-Fn buttons can be set to configure subject tracking, AF lock, image display or other modes. The L-Fn2 button can also be accessed from four different locations on the barrel.
The focus limiter switch can limit the focus range from 19.7′ to infinity or from the full focus range from 8.2′ to infinity.
A programmable Control Ring can also be used to control aperture, ISO or exposure compensation. There's also a Kensington locking bracket to keep the lens in place during remote shooting sessions.
The lens uses screw-in 95mm filters.
Price & Availability
The Nikon NIKKOR Z 400mm f/4.5 VR S lens is now available for pre-order $3,246.95 USD† In comparison: the Canon EF 400mm f/4 DO IS II USM lens retails for $6,899 USD†