A mother's idea of ​​not telling her children about the existence of her ex-husband's child has divided opinions online, after she shared her thoughts.
Go to Popular Forum Mumsnetthe anonymous mother of two explained her predicament and asked for help determining her next step.
Like many around the world, her children become half-siblings when her ex-husband soon welcomes a girl with his new partner. In the US, one in six children has half-siblings under the age of 18 with whom they live.
Unlike those, however, these siblings are thousands of miles apart. The ex-husband of the English woman comes out Washington, DC and moved back after they broke up. Until recently, he continued to visit his children every other month for weeks.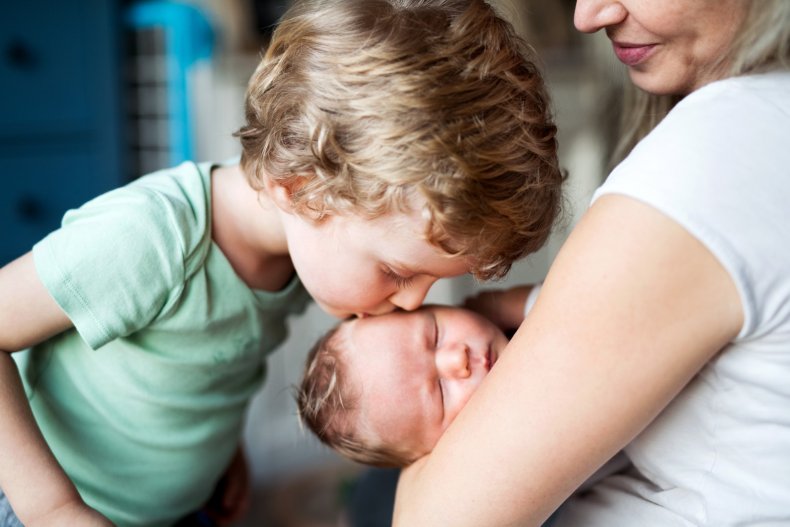 "However, he has behaved differently in recent months and has not visited for seven months. His telephone contact has also decreased. The children miss him, they think about their father's world," she reveals in the post.
Finally, he informed his ex-wife about his new situation, explaining that he is "trying with her in his home country."
"My kids will be devastated. I don't know how to tell them their father is having another baby. Especially my daughter, who is six, will be devastated. I don't think she will be able to and I'm afraid now that her dad isn't around as much as he is, she'll think he's with his new baby, who's also a girl," she wrote.
The mother added that they are not visiting him in the US and that he is visiting alone, so he pondered: "Should I tell the kids about his new baby or wait until they are older? I don't want them to hurt/sad when they may never meet this other child."
Respondents to the popular post were divided on whether her idea is a good one. While some were outraged that hiding a half-brother could cause long-term harm, others were adamant that it's solely the father's responsibility.
"Of course you should tell them. If they find out you knew and didn't, they'll never be able to trust you again," wrote one user.
"Please don't tell them," another pleaded. "Great to find out the best way to tell them or whether to do it, but don't wait years and then tell them there is a half sibling. Shielding them from reality is extremely emotionally damaging and they would may feel more betrayed by you for not telling them about a half-sister in years to come."
"It will be much easier to explain Dad giving them a new sister than to explain later why you didn't TELL them when it happened. Trust me on this one," one user wrote.
However, others argued that she shouldn't tell her kids, and should instead leave it up to when her ex-husband takes that step.
"No, not your job. He should tell them himself, and you'll be there after that," explained one Mumsnet user.
"I agree, how can they be excited about a baby they can't see and a baby going to live with the father they miss," agreed another.