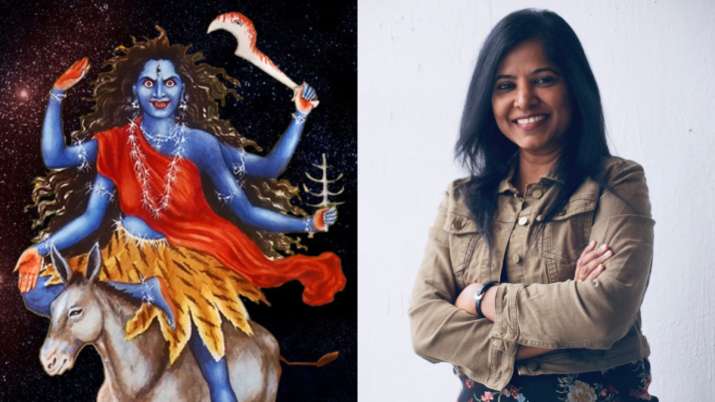 A controversial poster depicting the goddess Kaali smoking a cigarette has caused a stir on the internet. Netizens call out the creators and accuse them of hurting religious feelings. Filmmaker Ashoke Pandit was also one of them. He criticized the poster and drew a parallel between the poster and Nupur Sharma's statement. He also called for the arrest of the film's director, Leena Manimekalai.
Not only him, but there were many who claimed that the Hindu deity was not respected and demanded strict measures against the filmmaker. Many also raised points about freedom of expression, noting that they want the Indian justice system to step in and take firm action against the film.
Netizens slam poster of goddess Kali smoking a cigarette
Complaint filed with police against director Leena Manimekalai
A Delhi lawyer filed a complaint with police on Monday against director Leena Manimekalai over a controversial poster of her new documentary. Said controversial poster was shared by Manimekalai on social media on July 2. The poster shows how goddess Kaali smokes a cigarette.
It caused a massive uproar on social media with demands to arrest the director who is trending on Twitter. "The director hurt my religious feelings by making Goddess Kali smoke, which is highly objectionable and in no way acceptable," Jindal told IANS.
Jindal demanded an immediate registration of FIR against the independent director, saying that such a deplorable image in the context of the Hindu goddess is extremely scandalous, horrific and hurts the feelings and faith of the Hindu community.
"This deliberate and malicious act, intended to outrage religious sentiments of the Hindu community through highly offensive videos and photos of her Twitter account by the accused which is well disseminated on social media and all public platforms, is an offense under Section 295A , 298, 505, 67 IT Act and 34 IPC and therefore criminal action should be taken against the accused," said the complaint filed with the Cyber ​​Cell of Delhi Police.
The lawyer went on to say that the offensive video clip and photo should be banned immediately and removed from the internet, given the defamatory impact and anger it would cause among Hindus for discrediting the religious beliefs of a particular community.
About Leena Manimekalai's Documentary 'Kaali'
According to a Tamil news portal, Manimekalai said the documentary revolves around the events that take place one evening, when goddess Kali appears and strolls through the streets of Toronto.
–with IANS inputs