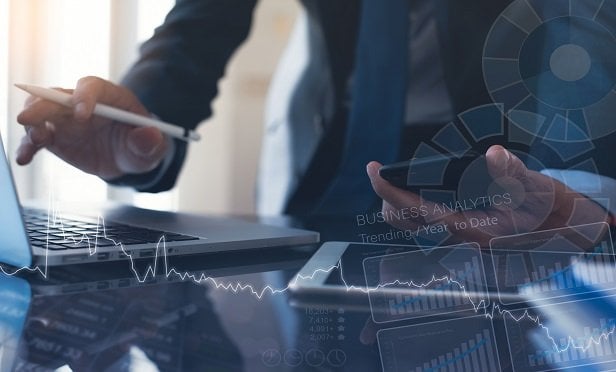 verisk and Loveland Innovations partnered to enable claims adjusters and insurance contractors to combine IMGING's proprietary data capture and analysis technology with Verisk's claims handling solutions. The result is a complete artificial intelligence and data-driven end-to-end property customization software solution that provides full 3D models and measurements of structures, while keeping estimators safely off the roof.
Risk insight selected Chain That's Beyond Policy Administration. Insight Risk is a technology-driven, risk-focused general management firm for builders. To power the organization's growth, the company sought a core platform capable of rapid, complete product deployment and management of policy lifecycle change. Another key requirement was a flexible, adaptable framework to support the changing priorities of the company, its customers and fronting partners. Insight Risk identified ChainThat's BPA as the most comprehensive solution to meet the company's operational needs and expansion goals.
Better view together with e2Value, provider of web-based real estate valuation solutions. Betterview Property Intelligence & Risk Management Platform provides value for insured residential and commercial structures with an address only for e2Value customers. In turn, real estate valuations and replacement cost estimates from e2Value are directly visible in the Betterview Platform. The recently launched extension of the e2Value-Betterview partnership has added editable fields to the integration to enable insurers to make rapid, strategic policy decisions.
Better view together with OneShield Software. Betterview Platform is now available to insurer customers within the user interface for the OneShield product suite, including policy, billing and claims solutions. Integrating predictive analytics, such as data provided by the 100-point Roof Spotlight Index, the new Defensible Space feature and the Wildfire Risk Insights tool, which are part of the Betterview Property Intelligence & Risk Management Platform, into OneShield's solutions will increase insurer adoption accuracy and significantly improve expense ratios.
vertical acquired MGA systems, a provider of purpose-built software for MGAs. MGAs need solutions that can keep pace as they expand into new specialty industries and retain their current customers. The acquisition of MGA Systems will give Vertafore customers access to policy administration and assessment solutions that will be integrated into Vertafore's suite.
Snap sheet and TempusDirect, provider of medical cost control solutions to the property and casualty insurance market, teamed up to leverage technology to further simplify the cost control process for Tempus customers. Tempus' new collaboration and process optimization efforts directly through Snapsheet's Vendor Integration streamline the cost control process for both providers and claimants.
Source Pro acquired towerIQ, a non-life-focused technology platform designed to streamline workflows and capture the market's most valuable data. The addition of towerIQ will deliver on ReSource Pro's core mission of insurance transformation by enabling ReSource Pro customers to optimize their data and improve productivity, particularly for medium to large market, complex and specialized commercial accounts.